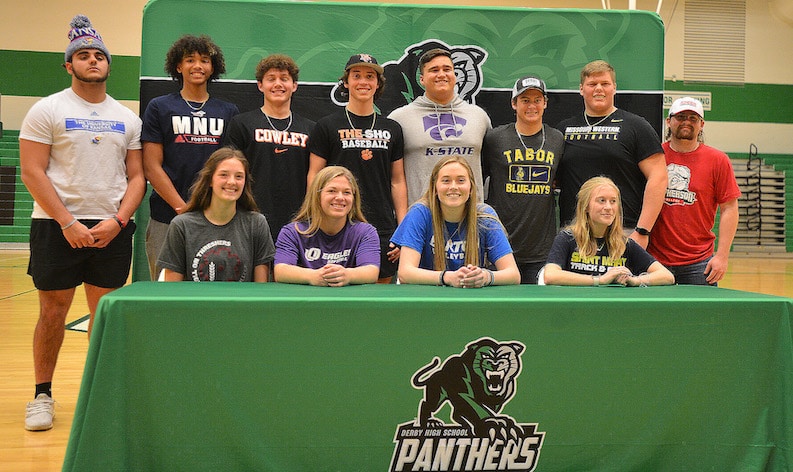 Derby Student-Athletes Sign Letters of Intent
Several Derby High School student-athletes placed their name on the dotted line committing to attend and compete for their selected schools of high learning.
Over the next few days, we will spotlight a few each day. Here are four of those athletes who signed letters of intent.
Abigail Monaghan signed with St. Mary University for cross country and track.
Cayden Brown signed with MidAmerican Nazarene University for football.
Cole Minton signed with Tabor College for football.
Tyler Foster signed with McPherson College for baseball.
Congratulations to all of the Derby student-athletes on this achievement and good luck in your future endeavors.
*Tyler Foster – McPherson College, Baseball Not Pictured